Man with dementia missing in Weston
Posted On January 21, 2012
---
Police are looking for a 62-year-old Wausau man with dementia who was last seen on Saturday.
Paul Kulp got a cab ride from Aspirus hospital to the Cheng Garden in Weston on Saturday. He used the bathroom and then left the restaurant on foot.
Kulp is 6 feet tall, weighs 300 pounds, has brown eyes and salt and pepper colored hair. He was not dressed for the weather – wearing only a pair of sweat pants, a light colored shirt and slippers.
Police checked his apartment, area businesses and other locations but could not find him. He does not have any relatives in the area.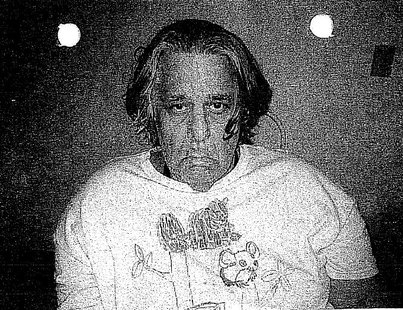 Anyone with information should call 715-261-7800.
Dementia is the term used to describe the symptoms of a large group of illnesses which cause a progressive decline in a person's mental functioning. It is a broad term, which describes a loss of memory, intellect, rationality, social skills and normal emotional reactions.
A missing person is defined as anyone who is reported missing to police, whose whereabouts is unknown and there are fears for the safety or welfare of that person. As the Australian population ages, people missing as a result of dementia is a growing concern.
Facts about dementia
Dementia usually has an insidious onset, with most people developing symptoms gradually over a period of years. How and what symptoms develop depends on which parts of the brain are affected by which illness, and the unique characteristics of each individual.
###
WSAU
OVERVIEW OF ALZHEIMER-S DISEASE - FACTS and STATISTICS
More people are living longer life spans, thus precipitating an anticipated increase in AD/D
cases. This will create an increasing issue for law enforcement agencies as the demand for
law enforcement intervention spikes.
– 5.3 million Americans have Alzheimer's disease or a related dementia
– 7.7 million Americans will have it by 2030
– 250,000 are under age 65
– More than 7 out of 10 people with Alzheimer-s live at home
– 10.9 million unpaid caregivers
– $172 billion dollars in annual costs
– 7thleading cause of death
It is important to note that while AD/D most commonly strikes older adults, a growing
percentage of cases include early-onset beginning as early as age 35. Therefore, it is important
to evaluate all cases with this in mind.
Facts About Missing Persons with AD/D: Statistical Analysis
– Of those missing who walked away, over 75% are found within a 10-mile radius.
– Most (about 75%) leave on foot.
– Whether found alive or deceased, over 50% wandered from a home care setting.
– In deceased cases, more than 50% were found less than one-half mile from home.
– Of those found alive, about half were found 1-5 miles from where they left.
– Of those found deceased who left on foot, about half were found less than one-half mile from where they left.
– The overwhelming majority of deceased were found in secluded, unpopulated areas near natural habitat – woods, thick vegetation, water, fields, and ditches.
– Most common causes of death: exposure and drowning.
– Men are proportionately more likely to wander and get lost, especially by car.
– Of those who left by car, only 40% were located in the county of residence.
– The majority left in the daytime, and about 30-35% leave at night when caregivers were sleeping.
– In live cases, about 60% were found in less than 6 hours and about 30% in 6-12 hours, within 1-5 miles of home
– About 30% of deceased were recovered in less than 6 hours, and about 30% were recovered in less than one month.
---